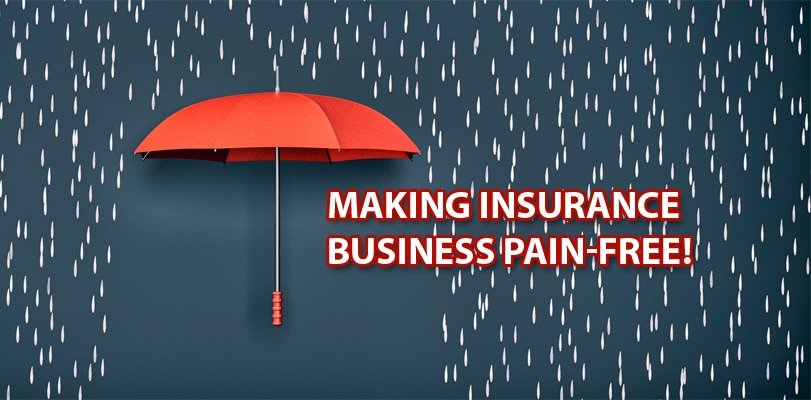 As the term defines, Insurtech is the amalgamation of the use of technology in the insurance industry to deliver groundbreaking services. Today, the traditional insurance business models have been revolutionized with the advancement in technology that aims to ease the work of insurers. According to recent research by Accenture, 84% of insurance executives believe that digital technology is offering great market opportunities to connect with potential customers.
Read More: Impact of Mobile App Development on Small Business
What are the top technologies adopted by insurers these days?
IOT- Internet of Things helps insurers to gather specific data, which further enable insurers to perform a better risk analysis of individuals.
AI – Artificial Intelligence is a popular technology across business different industry. With the advent of AI, the customer can interact with insurance executive using intelligent bots to resolve queries.
Blockchain– Blockchain technology help insurers to protect the data of insured.
Drones- It helps insurers to detect the damage happen to individual or property by closely capturing the object's condition.
Read: 5 Needs of An HR Software For Every Business
Big Data- Undoubtedly, the insurance industry deals with thousands of data on a daily basis. But now with the emergence of big data managing chunks of unstructured data has become easier.
How insurers are reaping the benefits of the latest technology and shifting towards insurtech?
Elimination of paper-based process in claims management
The insurance claims process is the most cumbersome and very time-consuming job of all. However, with the help of AI insurers can handle their claims management process in a smarter way that does not require much human intervention. AI is recognized for streamlining repetitive claims task and can report claims, audit the system and communicate directly with the clients and a lot more.
Reliable, faster and safe applications
The insurer uses digital technology for the restoration of data. Block chain is the technology that is used to serve this purpose of insurers, ensuring the security of digital data and improving customer experience. Now insurers can easily fetch the data and transaction from Block chain as this decentralized technology has immense benefits to offer.
Read: Tips from professional How to Charge Your Business
Data extraction in real time
Technology like IOT, AI, and telematics are becoming popular in the insurance sector. The insurer can identify the risk assessment, policy demands, etc., in real time. Hence, an insurer can encourage customers to buy policies with appropriate premium rates.
Besides all these, insurance is greatly moving towards the outsourcing trend that allows them to save on cost and resources.