Flowers are the preferred gifts of all time. Sharing flowers is like sharing happiness. They add flair to the gift. Everyone simply loves the undeniable beauty of flowers and its fragrance helps to elevate our spirits. what makes flowers perfect for a festive season? It's zeal and enthusiasm.
The essence of the festive season lies in its undeniable enthusiasm that could heal broken relationships and elevate our spirits and what's a better gift than a flower to heal relationships.!
Festivals give a boost to make our relations to blossom just like a – flower. Choosing a gift for someone is quite a distressing job but flowers fit in so seamlessly into any occasion. from weddings to funerals, from happy days to sad days, from baby shower to Christmas, an arrangement of a few colorful flowers and you are ready to go!
Recommended reading: Why Chocolates are the Best Gifts
There has been a less known fact about flowers that each flower symbolizes different emotions varying from its color to its breed. Not every flower arrangement is suitable for every occasion but there are certain flowers which could help you to simply outshine your arrangement over others. let's look at some option:
4 Best festive flowers
DAISIES – a flower of purity
Daisies are on the first position in my best festive flowers list. These thin-petalled flowers symbolize purity and innocence. They are available in many colors and look exquisite combined with everlasting fragrance. They are a perfect choice for any occasion. Moreover, they could be easily arranged and blends in with the surroundings. The multicolor daisy bouquet is well-suited for any festival due to its bright color which stands out from the rest.
This rainbow arrangement is quite appealing and they bestow happiness. They are a best choice if you want to bring a smile to anyone's face. With their bright and vivid color, each exhibit different meaning based on their color;
Soft pink daisies are best- suited for occasions where you want to express your love and gratitude for someone. The color itself could elevate your mood. Its softness and fragrance. It seems to be a perfect choice if you want to give it to someone important to you. It carries a message of true love and it is going to say "I care" or "I love you". 
Exuberant orange – Having a bright and exuberant color that is quite an eye-catcher is perfect to express joy and happiness. One couldn't resist its calming vibrancy. 
Bright Yellow- This sparkling yellow symbolizes happiness and joy. they are usually combined with orange daisies to form a happy bouquet. it's the best choice to give to someone which will instantly bring a smile to their face. 
Recommended reading: We smile because of flowers
LILIES – A Flower of beauty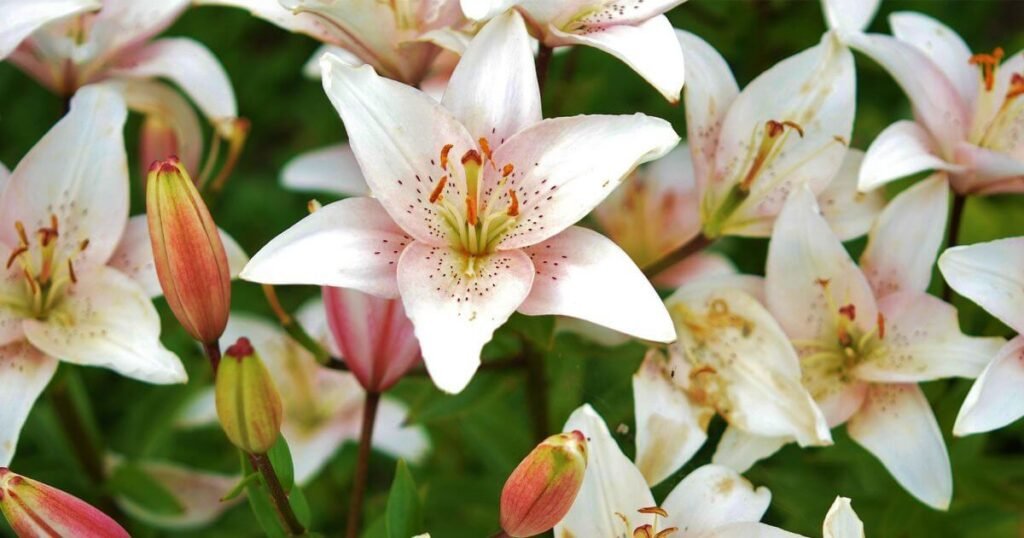 The incandescent beauty and innocence of this flower are worth writing poetry about. It is associated with purity and love. For centuries, they have been used to celebrate ever-lasting love and motherhood. They are available in variant colors such as lavender, orange, yellow, white, and purple. unlike every other flower, each color exhibits a different meaning. 
White lilies are associated with birth and purity. They have often been an appropriate choice for weddings as well as funerals.
Pink – lavender lilies are feminine flowers. They represent love and care. 
Orange lilies signify hope and happiness. Best-suited for festivals and decorations. 
Purple lilies are associated with royalty and passion. they are often used to gift someone who is on the verge to start something new or is undergoing a sudden change. 
Recommended reading: 7 Tips Before you Buying a Wallpapers for Room
ORCHID- A flower of charm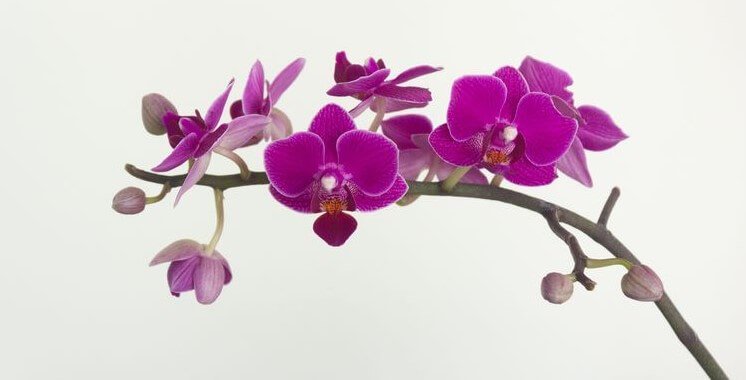 One of the most eminent flowers with alluring beauty and captivating scent. The charm of the orchid is unmatchable. They symbolize love, luxury, and beauty. They are a perfect choice for celebrating love and friendship. Just pair these with some basic leaf stems and add a basket to the bottom and you are good to go. They look quite decent and charming. especially its color and height make it stand out from the rest.
Purple orchids are hands down one of the best in terms of expressing admiration and respect to someone. 
Red orchids Red has been tagged as the universal color of desire and romance. well, it is quite an elegant choice to gift someone you love. 
Pink orchids exhibit grace and tenderness. If you wanna express love and gratitude towards your kindred soul this flower must be your choice. 
White orchids are an ideal present to display your affection and motherhood. usually given to someone who is about to give birth or even used as an embellishment in weddings. 
Recommended reading: High-Quality Samurai Swords in 2020
ROSE – A Flower of Seduction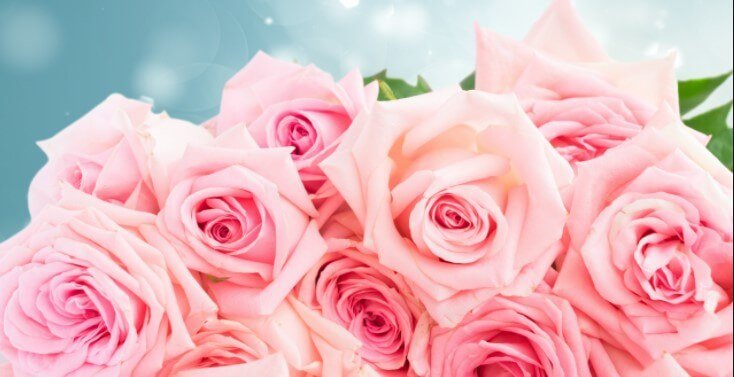 No other flower could express as deep emotions as a rose. It is widely acknowledged for being one of the finest. They are sophisticated, frisky, and artistic which makes them suitable for any special occasion. 
At all times, roses have won the hearts of people. The gentle petal of roses has been long associated with femininity and grace. no one has been spared from the magic of a rose.
Roses are available in variant colors. Every color exhibits different meaning and characteristics:
Red roses – Being universally famed for its romance and flirtatiousness. They are perfectly suited for 
Pink roses – Known for their vibrancy and radiancy. Pink roses symbolize gratitude, grace, and joy. Pink roses suggest gentleness compared to any other rose. 
White rose – white has always been tagged for symbolizing grace and charm. They have been a popular option for weddings and even funerals. 
Recommended reading: Colorful Custom Packaging Sleeves
So these 4 are the Best festive flowers on my list.
Flowers have played a vital role in our lives. They bloom our surroundings. They are still widely chosen as a gift. why not bloom someone's day by sending them a bouquet of flowers today!
Author Bio- Riya Garg is a content marketing specialist at Floraindia. She has a background in content marketing, storytelling, and journalism. Riya's editorial focus blends birthday flowers cakes and creative strategy with topics like unique birthday cake, anniversary bouquet, cake and bakery, anniversary flowers.