In our tech-savvy world, online marketing is a must for any business. But that does not mean you have to take on this burden yourself.
A white label SEO program may be the solution to your success. These services can free up time in your schedule, expand your audience, and elevate your brand to the next level. But if the term "white label" has you scratching your head, or if you're unsure how you might benefit from such a service, this article breaks down the basics for you.
An Intro to White Label SEO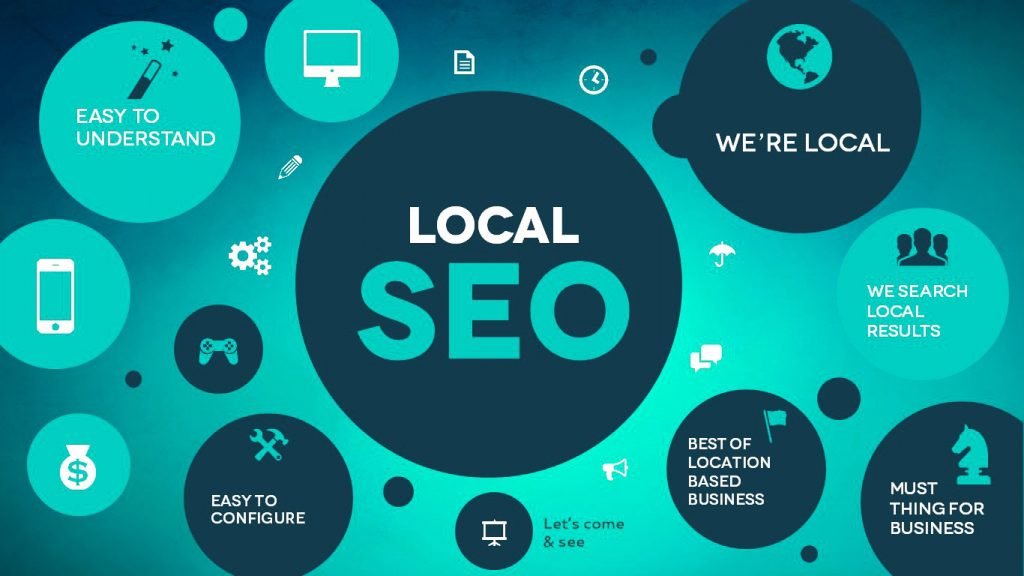 You probably don't realize that you have white label products in your home at this moment. 
Many supermarkets enlist white label manufacturers to supply their store brand items. Often, manufacturers provide the same product to multiple grocery stores and the only difference is the product's label.
That means there's a good chance the generic brand mayonnaise from your local grocer is the same mayonnaise sold by the supermarket in the next town over. The only disparity between them is the name on the jar.
Most consumers don't know this, and it's for good reason. White label services allow a supermarket to preserve its unique brand image. This saves the company all the time, money, and resources required to manufacture a product, without sacrificing the identity of the supermarket's name.
The same rules apply to white label SEO.
Search engine optimization, or SEO, helps internet users find your business online. A white label SEO program will allow you to outsource your company's marketing affairs to another agency. This agency will essentially function as an extension of your own company, allowing you to maintain the brand identity you've worked so hard to create.
Any work produced by the white label agency will still have your brand name on it, and there will be no mention of the agency you enlisted. Many digital marketing agencies will actually white label their services for their clients, allowing them to keep up with demand while delivering superior results. You may never even realize that your contact at an agency isn't the one doing all the work.
Therefore, why should you bother with a white label SEO program? Let's take a closer look.
Time-Saving Benefits
One of the ultimate advantages of a white label SEO program is the incredible amount of time it saves you and your staff.
By outsourcing marketing tasks elsewhere, you free up time in your own schedule to devote to other areas of your business. You won't have to spend time auditing sites, forging relationships with publishers, or any of the other duties associated with marketing. All of that will be handled by your agency.
Since marketing is a key component of a brand's survival, companies must allot an exorbitant amount of time developing and refining their marketing strategy. While it is time well spent, it's time that doesn't need to be spent.
Recommended reading: Experiential Marketing Trends You Should Follow in 2022
Addressing your company's marketing needs in-house is an option, but it may come at a cost. Doing so could burden you or your employees, piling on to your already lengthy to-do lists. This could strain your staff members and lead to burnout.
So why not outsource marketing assignments to an agency that specializes in that very work? That way, your staff and you can focus on other elements of your business like sales metrics and customer service.
Cost-Efficiency
It can sound counterintuitive at first, but outsourcing your marketing strategy will benefit your bottom line.
Hiring in-house can prove expensive for your business. The operational costs of an adequate marketing strategy add up quickly and can occupy a hefty portion of your expenses. There are many tools and software programs designed specifically for marketing purposes and they all come with a price tag.
Additionally, training your staff to operate these tools is a costly venture. You'll need to set aside time for training sessions and education for your employees and you must compensate them appropriately.
If your team members have little to no background in marketing, you're essentially starting from scratch. The number of training sessions they'll require to get their marketing chops up to par could be more time, trouble, and money than you realize. 
Recommended reading: 4 Ways to Adapt Your Digital Strategy
That's where a white label service can work wonders. A white label marketing agency already has the resources necessary to build and maintain a stellar marketing strategy. Likewise, agency employees are explicitly trained in the ins and outs of marketing and can optimize their time to benefit you. The price of a white label SEO service covers the cost of every single marketing detail all in one place.
Bolster Your Brand
Enlisting the efforts of a white label marketing agency means that you'll have experts on your side. As mentioned above, the staff of these agencies is explicitly educated in marketing strategies like SEO and PPC. If the lingo of the marketing world feels like a foreign language to you or your team, a white label service could be a tremendous gift.
A good white label service will assign you an account manager who is dedicated to your company. They'll discuss your brand's specific needs and the image you strive to maintain. Together, you'll develop a strategy that is unique to your company's purpose. They will take into account all your suggestions to deliver a tailor-made strategy. Your brand's unique image will never be sacrificed.
Remember that your account manager and the agency's team are authorities when it comes to marketing. With their experience and expertise, your brand will be in good hands. They have all the background necessary to optimize your company's strategy and to establish and maintain a strong digital presence. And in this day and age, the survival of your brand depends on that.
What to Look for in a Service
Now that you've acquainted yourself with the advantages of a white label SEO program, you may be itching to get started. However, not every agency is the same. 
A white label program, like any other service, will come with its own individual strengths. It's crucial that you find a service whose abilities align perfectly with your company's needs and its reputation.
Asking an agency for examples of their work is a surefire way to examine how their services will mesh with your company's demands. Just like you wouldn't hire an employee without first reviewing their resume, you shouldn't hire a white label SEO provider without examining their track record. 
Recommended reading: Social Media Marketing for Growth of all type of Businesses
Request samples of their work and assess them for quality and effectiveness. Compare these examples to your company's vision and ask yourself how this agency can honor your brand while elevating it to the next level.
Similarly, you should consult customer reviews to gauge a provider's abilities. Scroll through an agency's online reviews to give yourself an idea of not only their technical capabilities but also their customer service and client relations.
Since you'll be working directly with this agency, you want to ensure that they'll provide the care and attention you deserve. Past clients of an agency are the best way to acquire this information.
Once you've found one or a few agencies you're considering, set up a consultation. This meeting will be a major factor in your decision to settle on an agency.
In this meeting, you and your prospective account manager can discuss your marketing goals and the exact services you'll require. This will also help you feel out the agency's customer service and communication skills.
If the meeting goes well and you feel seen, heard, and appreciated as a client, it's a good sign that your marketing needs will be met moving forward.
Invest in White Label SEO
A white label SEO program is a great investment for the longevity of your brand. Because marketing is such a critical factor in your company's success, it's an area you can't afford to overlook.
By outsourcing those marketing needs to skilled experts, you'll save your own staff time, money, and energy that can be spent elsewhere. Employees and the bottom line will both benefit.