We all are living in a world of technology, and every company has realized the importance of web presence. Having a website has become a pre-requisite for every organization. Irrespective of the size of the entity; web presence is an indispensable promotional and branding requirement in recent times.
Websites that do not garner any traffic for the concerned business is an entirely futile exercise. Purpose of creating a beautiful website is to attract traffic that can yield desirable results.
What is SEO?
Search Engine Optimization (SEO), This means to attract traffic for the website and get is listed in the high ranking pages of search engine pads like Yahoo, Google, or Bing.
Companies need to have organic traffic on their websites or web pages, and this activity can be enhanced by having good knowledge about the entire concept.
ON-Page SEO means to attract organic traffic for the website through optimization of the web pages. Attracting the targeted audience on the site has become an art in the age of internet marketing, and service providers are offering good deliverables. Specific tips and elements can increase on-Page Search Engine Optimization or SEO:
Recommended reading: How to build a professional blog?
1. The right mix of keywords: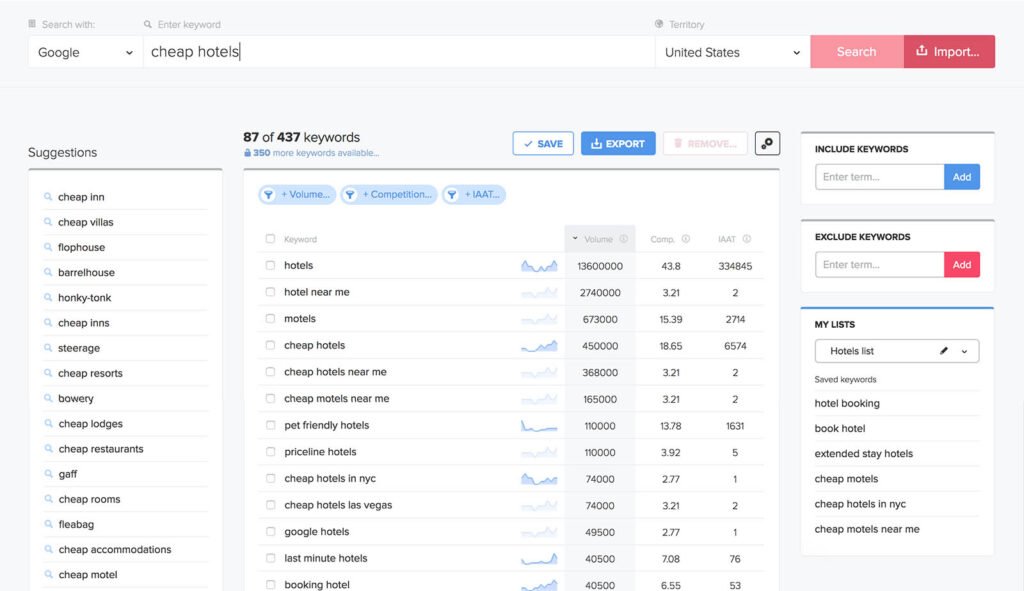 Content is the real king. It is an essential element to generate on-page SEO. It is highly recommended to use a keyword research tool that can empower the business to sprinkle the right mix of keywords in the content. The tool also helps in analyzing the keyword arrangement in the content. Also, keyword competition can be analyzed and accordingly used for the needful.
2. Description of Meta and Title Tag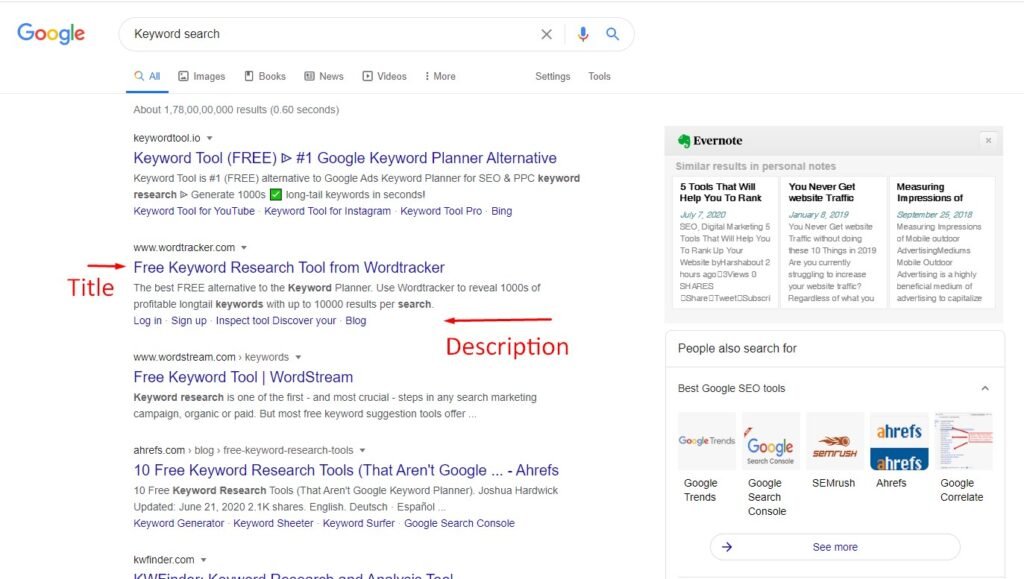 Description Meta and Title Tag are essential elements for On-Page Search Engine Optimization. Title Tag has found prominence in Search Engine Result Pages or SERP. The right way to design and write Meta correctly is to target title tags with less than 60 and Meta descriptions with less than 300 characters.
Meta Descriptions can increase Click-Through-Rate for the web page. Correctly written title tags have the potential to provide a competitive edge to the websites and yield SEO for it.
Recommended reading: 8 Steps to Make a Promotional Video
3. Compelling Headlines, Sub-Headings, and Heading tag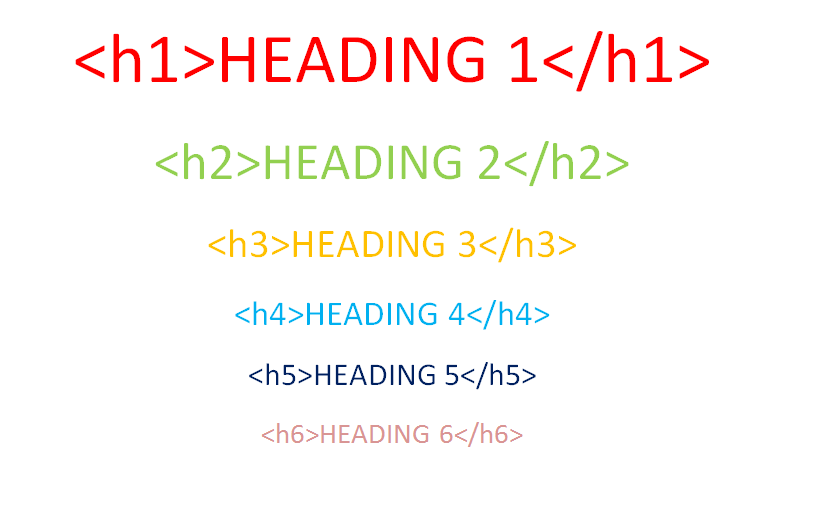 Any website that desires to have an excellent performance should give importance to writing good headlines. The head keyword topic can have variations in sub-headings that should be found in the title tag of the web page to increase SEO through clicks. The descriptive language in the paragraphs is useful only if the sub-headings are exciting and factual.
Header tags like H1-H6 are called HTML elements that are very useful in identifying headlines and sub-headlines in any particular content. Google can easily crawl through these elements and push the web page higher in high ranking search engine channels.
4. Strategy to make the right selection of keywords
LSI keyword or Latent Semantic Indexing is a process that the website designers and optimizers need to use to look at the other words used around a particular topic. This helps them to embed the same in the concerned content to yield SEO for the website. Long-tailed keyword and keyword phrases are also used to generate On-page SEO for the site. You can search on google for more information.
Recommended reading: 5 Tools that Rank Up Your Website
5. Prioritize the use of keywords
This again is a strategy used to place the keywords as per priority. This means the correct placement of head keyword and subordinate ones in the content. It is advisable to consider using a variation of 10 or more keyword phrases surrounding the main topic keyword. Then sprinkling the keywords accordingly in the 500-1000 words content is a strategy that needs to be worked upon by the experts. Though these points may sound unimportant, yet the results can be alarming.
6. SEO-friendly writing
Any type of writing that targets to hit results in SERP and amongst users is said to be equipped with SEO. Content writers should be aware of such elements because they have to diligently make use of the keywords in such a way that it can yield an SEO-friendly write-up. Only keywords do not suffice the requirement of generating SEO. Quality and factual content sans plagiarism is also an essential factor in making the write-up SEO-friendly.
Recommended reading: Freelancers vs Agencies
7. Audit existing content
Any content that exists on the website for a long time requires supervision or auditing. It should be up-to-date to generate SEO for the website. Outdated content makes the site obsolete, and it gets deleted from the SERP with time. Auditing content should be a regular phenomenon.
8. Be aware of the difference between Local, Organic, and Technical SEO
Organic SEO is aimed to compete nationally, whereas, in local SEO, it aims to hit the geographical boundary. This means that the website offering XYZ service can be made available in the particular area and local SEO is most apt to reflect and push such websites in the SERP. Technical issues present on the website can also hamper its SEO. This may include inappropriate content, broken links, poor headers, etc. identification of such errors can be an effective way to tackle the generation of On-Page Search Engine Optimization.
– Make the content visually attractive
Often pictures and images are more impactful than words. Hence embedding video, graphics, and multimedia on the website can be an effective strategy to boost the SEO of the website. These are strategies that are most prescribed by SEO experts, and the companies need to pay heed to such advice. Charts, photos, diagrams, and captions not only make the website attractive but also make the website informative. Readers find such sites absorbing and hence can generate leads as well.
– Responsive website
Any site that is non-operational in full view across devices is useless. The content should be available in full view on diverse platforms like smartphones, Tablets, Desktops, and Laptops. This can also bring On-Page SEO for the web page.
Recommended reading: 5 Proven Ways to Promote YouTube Videos
Take-Away:
Designing a website is an art and making the site impactful is a digital strategy. The above-mentioned tactics are most helpful in generating On-Page Search Engine Optimization for the web pages.